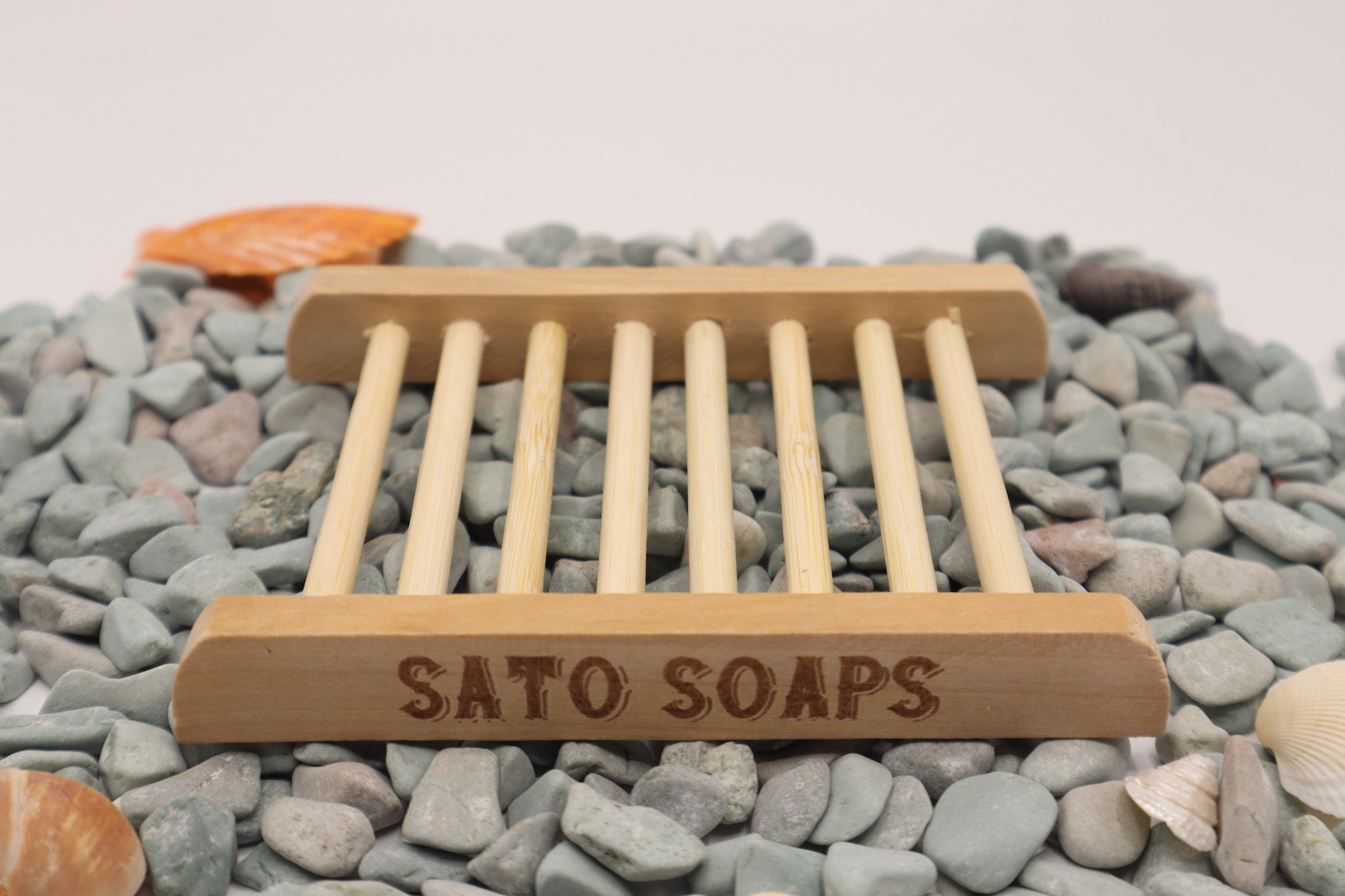 Sato Soaps Bamboo Soap Dish is made of bamboo, 100% compostable material.
This zero-waste soap dish is a great accessory to keep your favorite soap or shampoo bar dry in your bathroom.
Our soap holder is designed to keep your soap off the counters, showers, and tubs and allows your soap to dry quickly and last longer.
Naturally Antibacterial
Plastic-Free
Zero-Waste
Indestructible
Biodegradable & Compostable
Handcrafted
Plastic-Free Shipping
Dimensions:
4.80 inches x 3.30 Inches